In the Alpes de Haute Provence, between Sisteron and Laragne-Montéglin, you will find the village of Mison-les-Armands. A couple of hundred meters outside the village, towards Mison-le-Village, you will find our Apartments / Gites rental Les Glycines surrounded by many trees and lush vegetation. The wonderful climate, about 300 sunny days a year, makes it an ideal place for outdoor activities
Walks, biking, climbing, horse riding
From the house you can take varied walks and bike rides across the rolling hills and into the foothills of the southern Alps visible on the horizon, we have detailed maps available for you. Mountain hikes and climbing (e.g. at Sisteron and Orpierre) are popular local sports, as are horse riding and mountain biking.
Practical Apps and detailed maps
You will find a large selection of great routes for walks, mountain bike tours, bicycle tours and horse riding routes at Rando.sisteron-buech.fr
On an adventure in Provence and the Alps? Download the aforementioned apps from Google Play or the App Store.
Of course we also have "real" detailed hiking maps with routes and cycling and mountain bike maps available for you.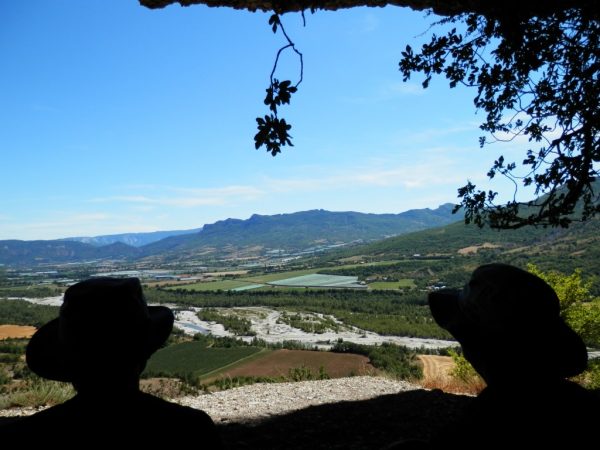 An excellent way to get to know the neighbourhood: a 7 kilometer jogging (or walking) trip through the hills, over the plateau de Mison with a stunning view on the Büech river and the Gorges de la Méouge. Back at your apartment in Les Glycines you take a refreshing dip in the pool.
Gorges de la Méouge, Lac de Riou, Durance
Water sports are a big feature, with wind surfing, sailing, canoeing and canyoning nearby: check www.rckn.fr for a canoe trip in the Vallée de la moyenne Durance. You can bathe in the Gorges de la Méouge, wonderfully cool blue/green water with rough beaches between two nearby mountains, or in one of several swimming lakes, for example the "Lac de Riou" north of Laragne. At our Lac de Mison you can do some bird-watching. Starting from our garden, you discover a huge variety of birds and butterflies ! Check nature-guide.info to find out more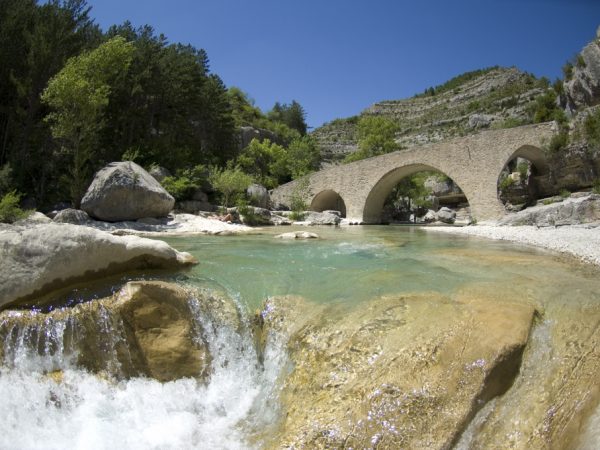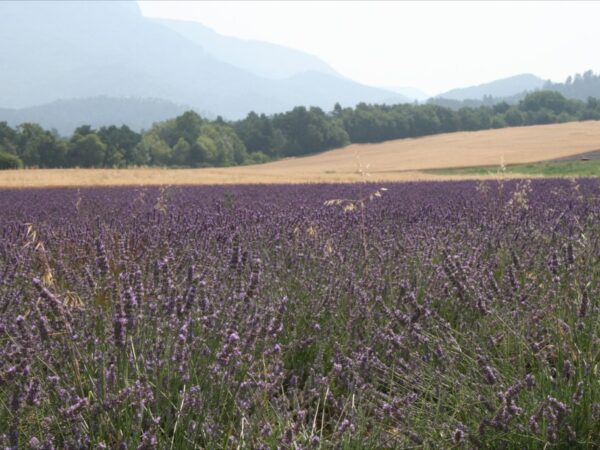 Have a look at the old ruins of the Chateau de Mison, you will find some stunning views. More stunning views when you visit the Citadel of Sisteron.
routes through the lavender growing area, like the Plateau de Valensole.
Parc de Mercantour: stunning nature and wildlife
Gorge de Daluis
weekly markets like the huge regional market in Forcalquier every Monday morning and the Thursday market in Laragne.
A cultural trip to Aix-en-Provence, Cezanne's birthplace.
Visit the Chateau La Coste where architecture, art and wine mix beautifully.
The "Vieux Port" of Marseille where you can enjoy a pastis on one of the cosy harbour terraces.
Continuing west along the coast you will find the Calanques where you can swim and sunbathe or you can have a tasty fish meal – with sea urchins! – in one of the little fishing villages such as La Redonne, Niolon-La Vesse, Carry-le-Rouet or Carro…..
The area is renowned for its excellent free flying opportunities: hang gliding, sailplane gliding and paragliding, almost all year round! Flying cross country in this area is ideal with many take-off sites and reliable thermal activity. Many pilots take their first cross country flights here with safe outlandings in wide valleys and easy retrieve along the valley roads.
Would you like to try paragliding? In Laragne you can try a tandemflight with Full Blue Sky. At Saint-Vincent-les-Forts you can try a tandemflight: Glideparapente.
For micro-lighting with Marcus or Simon: Pegasus France and for sale-planing: Quo Vadis Serres or Aeroclub Sisteron.
Several international hang gliding and paragliding competitions take place in Laragne every year. Check out the Ozone Chabre Open for stress-free friendly cross country competition paragliding!
Deltavliegen Montagne de Chabre, tussen Laragne en Sisteron