The owners of Les Glycines
About us. We are Sheila and Remko, the Dutch owners of Apartments / Gites Les Glycines in the Haute Provence.
Until 2005 we lived in Amsterdam. Sheila worked at the Conference Interpreters' Office "Congrestolken" and Remko had his own company renovating old houses.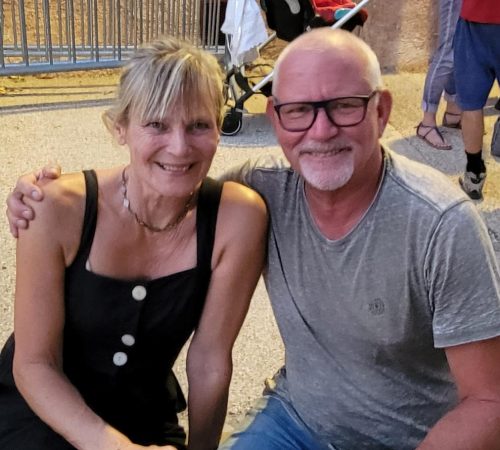 In the beginning of the nineties Remko got to know the Haute Provence area by his passion for hanggliding.
Sheila, not a hangglider, discovered that the region was offering other things: very good weather, a spectacular nature and some peace and quiet, far away from the busy city of Amsterdam.
We started making plans to move to Provence!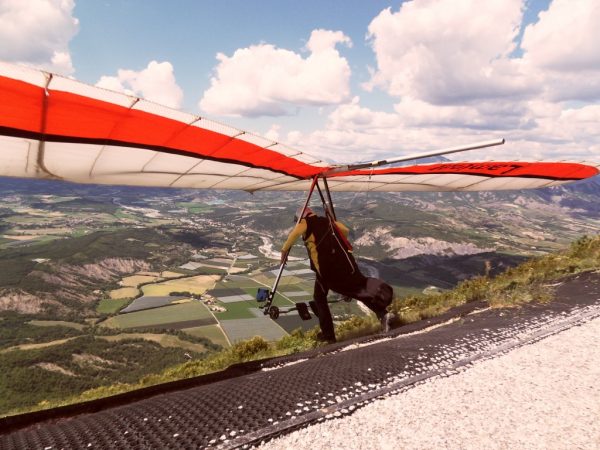 Les Glycines - the house with the wysteria
In 2002 we came down to the Sisteron and Laragne area to find a place to live. At that time we did not have any plans to start a holiday accommodation, but once we found the big building in Mison-les-Armands the idea rose to do something with holiday apartments, or "gîtes" as the French call them. What a house, with 150 m2 wysteria covering the terrace, love at first sight! Since the fifties no part of the house had been renewed, apart from the roof. Remko considered it a challenge to refurbish the building as much as possible in its original style, taking into account modern comfort. Sheila learnt to work a bit more with her hands: working at an interpreters' office in Amsterdam requires some other skills than speaking French, such as painting, working a greenery etc.
We do not have any childres, but in 2010 we expanded our family with dachshund Pelican ( also called Peel, sounds as "Pale" ).
In 2015 dachshund Cygne ( Sientje, sounds as "Seenche" ) joined us. Great little dogs. Most people consider them as something else than a dog, however, Peel and Sien consider themselves as huge and they behave accordingly.
Of course a big house and garden always keeps you busy, nevertheless, we still enjoy very much the climate here, the surroundings, the French "joie de vivre".
In early spring, end of autumn and during winter time we have time to make some beautiful trips in the Alpes de Haute Provence, always discovering new roads and places.